Lynne Clothier
Qualified Counsellor, Shamanic Practitioner, Facilitator and Tutor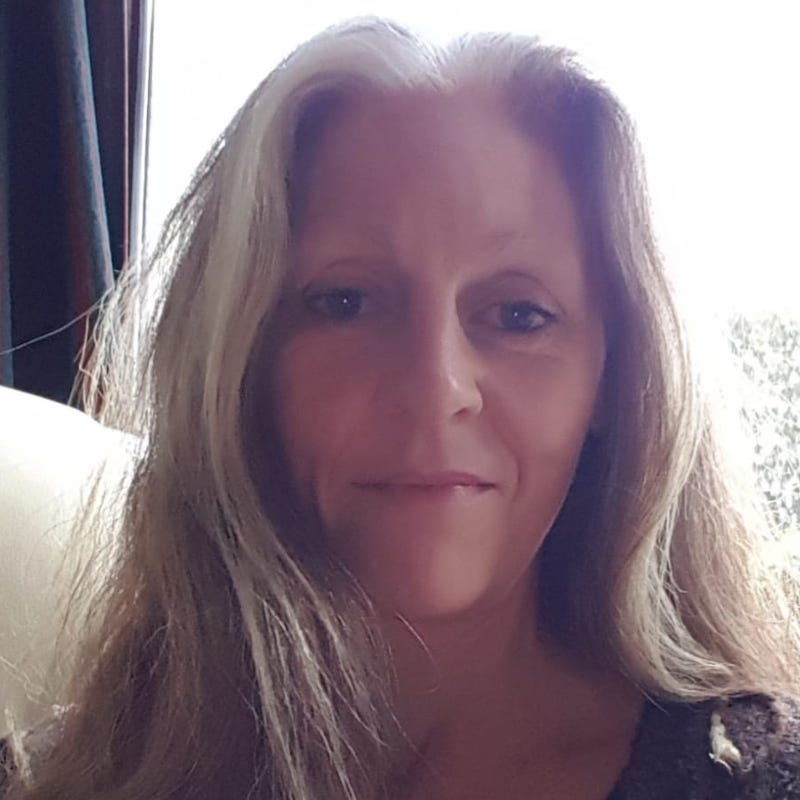 Welcome home, I'm Lynne
Based in West Wales but able to offer my services nationally and international to suit your needs and requirements.
I qualified in 2012 in Integrative Counselling with CPCAB (Counselling & Psychotherapy Central Awarding Body). CPCAB is a UK awarding body that is managed by professional counsellors, trainers and supervisors. I also am registered with BACP, the British Association for Counselling and Psychotherapy which is the professional association for members of the counselling profession in the UK and I abide by the Ethical Framework for Good Practice in Counselling & Psychotherapy.
I can offer tradition counselling or what I refer to as wild therapies, or a combination of both. If you are unsure of the path you wish to take we can discuss this and find the best option for you.
I am also qualified in and can offer PSTEC (Percussive Suggestion Technique) which involves an audio track which can be played to anyone to create a resolution for almost any problem related to unwanted emotions or feelings, EFT (Emotion Freedom Technique) which works like emotional acupressure to quickly, gently and easily release the negative emotions and beliefs that are at the root of all our problems and pain, DBT (Dialectical Behaviour Therapy) is a form of talking treatment, it's based on cognitive behavioural therapy (CBT), but has been adapted to help people who experience emotions very intensely and Naturopathic Nutrition which stresses the use of whole and organic foods as medicine. I have always practised with a CRB (Criminal Records Bureau) and now a DBS (Disclosure and Barring Service) check. A Certificate of Education in Teaching gives me the formal framework to teach at workshops and teach others the techniques I am qualified in and have learned.
For 25 years I have been a practitioner and teacher of Alternative and Natural Holistic Health.I work primarily in a person centred way, weaving Gestalt and Shamanism into a unique fabric designed  to support you in expanding your self awareness, enhancing your ability to deepen your connection to yourself, others and the natural innate sense of self that is part of the natural world.
Within this framework I can offer among other things, Death Midwifery which assists in the dying process, much like a midwife or doula does with the birthing process, aiming to help families cope with death through recognising it as a natural and important part of life.
Energy Medicine which awakens energies that bring resilience, joy and enthusiasm to your life – and greater vitality to your body, mind, and spirit, which helps you feel better, and helps you think better.
The path of service with the healing arts were formed from personal challenges, which gave me great insight into how to help and aid others. My journey to holistic health took me along the path of natural therapies, energy medicine and a deep curiosity as to why some people achieve a deep authentic connection to themselves and some do not.  We change when we accept who and where we are in the present moment which arises as a consequence of our own abilities and willingness to explore our inner terrain. Being held in acceptance and unconditional love are both transformative and healing, which is what many people long for.  This is the essence of the safe space I hold within our therapeutic relationship.
Join me and say yes to beginning or continuing your journey in simply being your true self and say yes to who you are.
For We All Are One Sacred Nature.
                                       Need a Counsellor in West Wales?
Feel free to contact me with any enquiries or questions